Our work has been selected among the best ones of the

MADRIDGRAFICA 2022

 contest. 

MadridGráfica

is a international graphic  festival organized by DIMAD — Madrid designer's association with the support of Madrid City Council and  Business Forum for Madrid.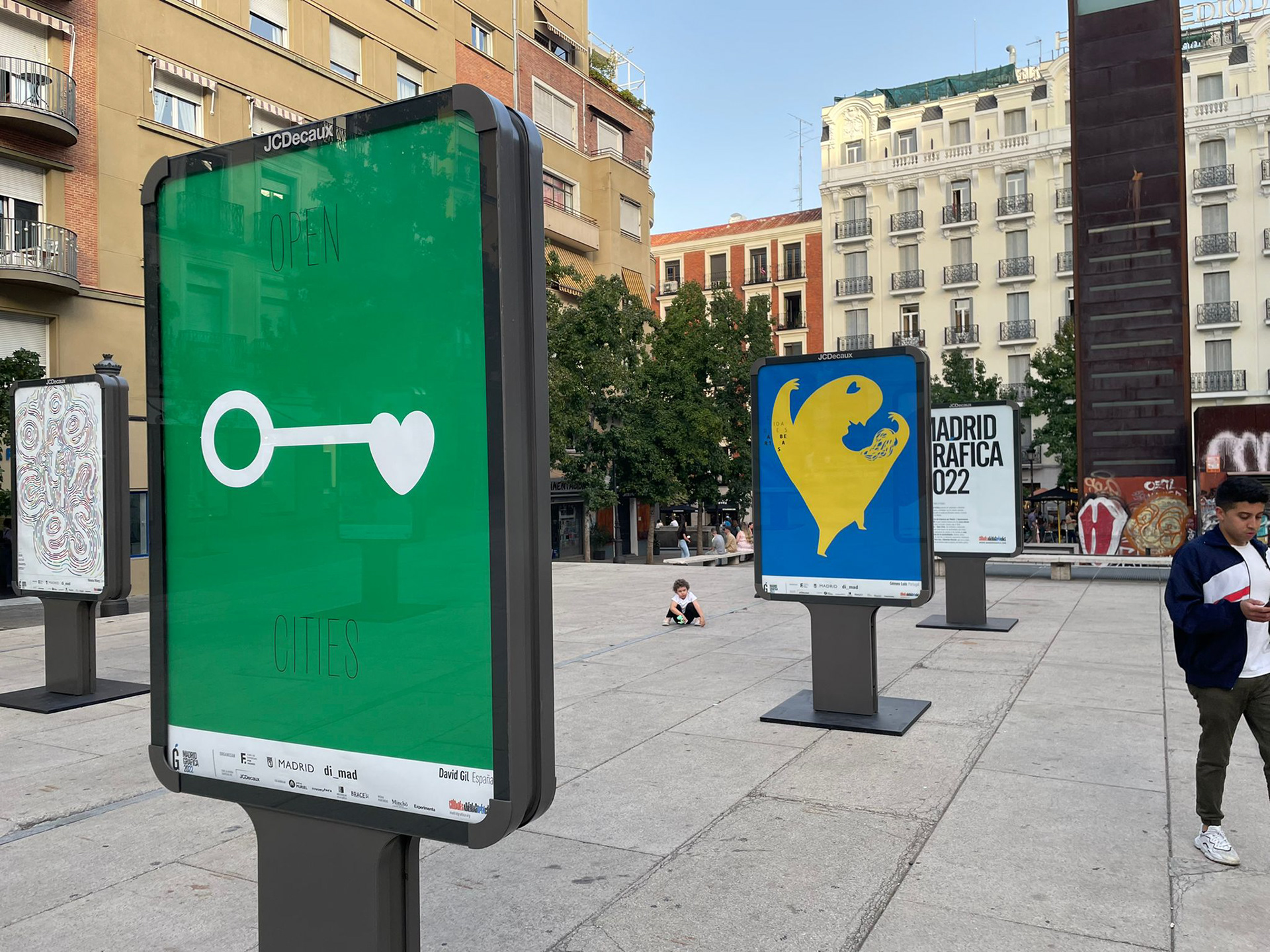 The jury was composed of important names in graphic design: Lex Drewinski, Rico Lins and Sébastien Marchal formed part of this year's selection committee.
The 100 best-selected works were exhibited in a

mupis

installation in
two of the most emblematic squares of the city center.
Ciudades abiertas. Selección