AIAP

 

— Italian association of visual communication design

asked its members, on the occasion of the Milan edition of

Aiap Design Per

, to create a poster that expresses an idea, a thought or simply tells the story of the city of Milan from a graphic point of view.
The poster recreates the symbolic shape of the Duomo through the classic bar graphs representation ...a pre (vision) about some aspects of the city.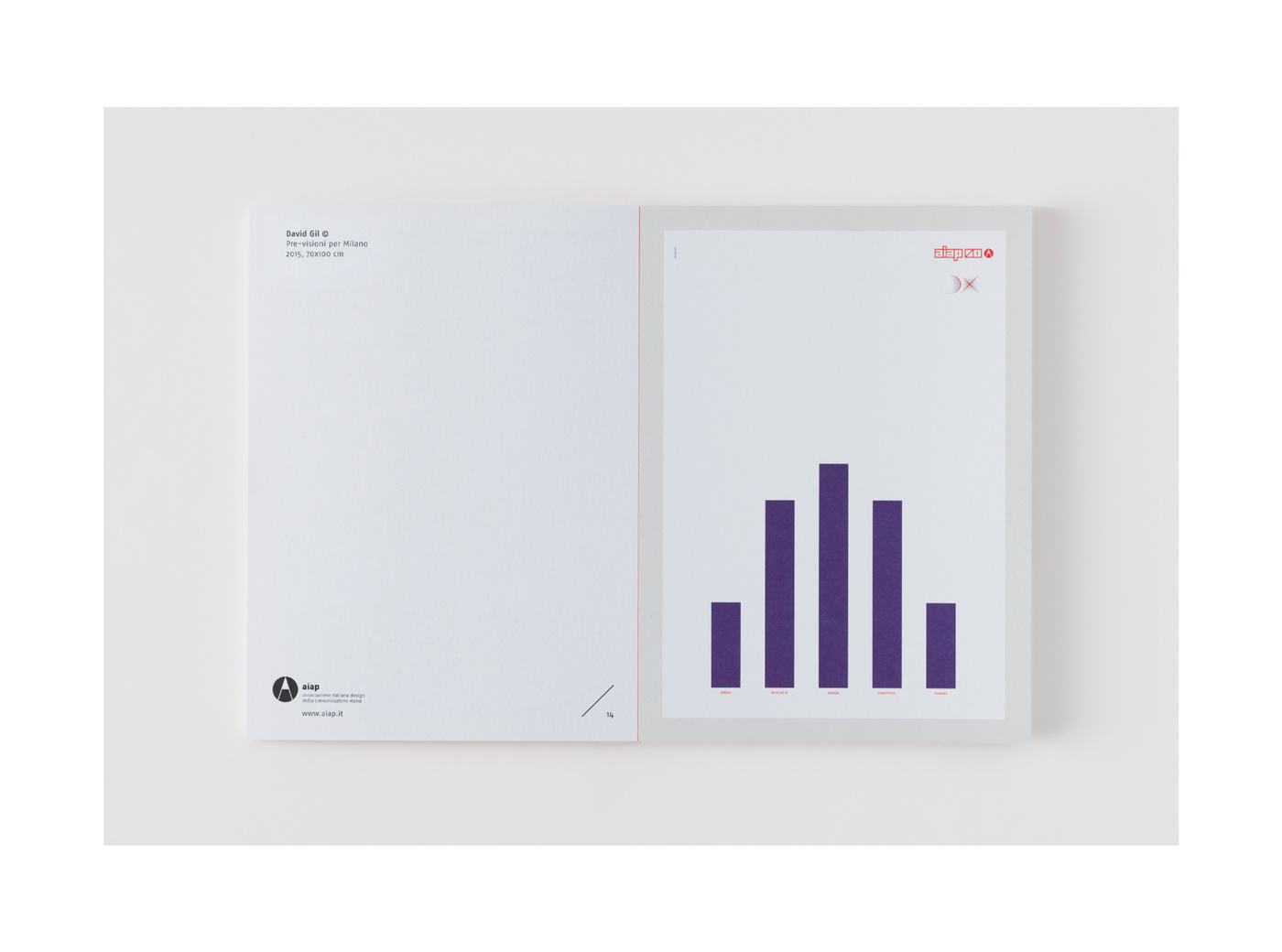 Pre-visioni

 is a project for the cities of Italy, a reflection translated into the graphic language of the poster.
My artwork

SPQR

, one of the fifty works selected, aims to represent, in a typographic version, a critique of the trivialisation of our cities, largely caused by mass tourism, but also of the lack of strategic pre (visions) on issues such as culture and tourism.
AIAP DX 2015. International Graphic Design Week
Fabbrica del Vapore, Milano
4 — 8 Nov 2015
Urban Center, Milano
25 Jan — 4 Feb 2016
AIAP DX 2017. International Graphic Design Week
Sala Noorda, Istituto Centrale per la Grafica, Roma
23 Sep — 1 Oct 2017
Photo exhibition (Rome) © ISIA Pescara
​​​​​​​